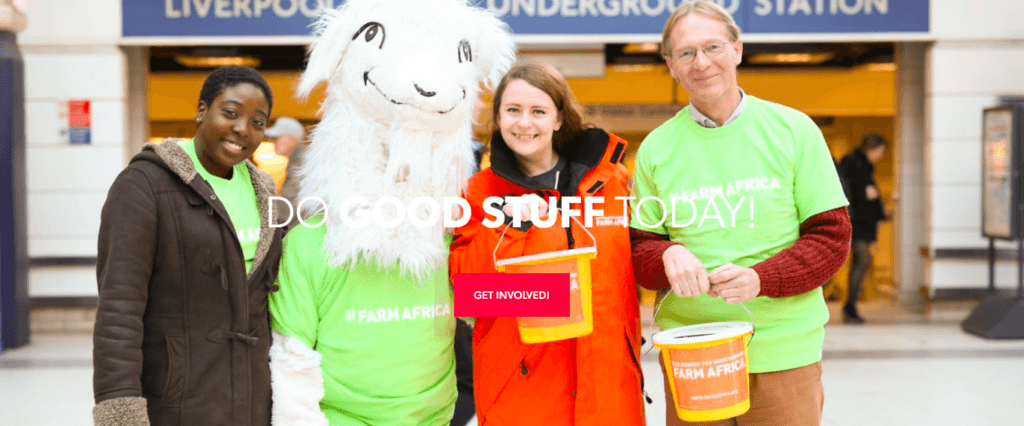 Giving Tuesday is a campaign to create a national day of giving as a response to the consumerism of days like Black Friday and Cyber Monday.
Giving Tuesday celebrates and encourages activities that support charities and nonprofit organisations. The goal of Giving Tuesday is to bring awareness to nonprofits and promote charitable giving.
On the day, you can choose to support any charity you want in any way you want. Whether you bake good stuff, make good stuff, donate good stuff, tweet good stuff or even say good stuff ‐ how you support your favourite cause is totally up to you.
As Hannah Terrey, Head of policy and campaigns at the Charities Aid Foundation, says:
"Social media is at the core of a movement like #givingtuesday. It is a brilliant way for people to come together in common cause and for organisations of all sizes to join in, particularly small organisations without mega marketing budgets."
That's why Giving Tuesday is often referenced as #GivingTuesday, a form of hashtag activism.
When does Giving Tuesday take place?
Giving Tuesday takes place on the Tuesday following Black Friday and Cyber Monday. These days take place after Thanksgiving in the US, which occurs on the last Thursday of November every year.
The idea is that following the shopping-focused days of Black Friday and Cyber Monday, Giving Tuesday is an opportunity to ensure philanthropy gets the attention it deserves too.
Who started Giving Tuesday?
Giving Tuesday was started in 2012 by the 92nd Street Y and the United Nations Foundation as a response to commercialization and consumerism in the post-Thanksgiving season, namely around Black Friday and Cyber Monday.
Giving Tuesday arrived in the UK in 2014 and is now loosely promoted by the Charities Aid Foundation (CAF). Since then, the day has gone on to become one of Britain's biggest days for charities, raising millions of pounds for good causes.
Giving Tuesday now runs in over 70 countries around the world including the US, Canada, Russia, Germany, Spain, Singapore, Australia and Brazil.
How much has Giving Tuesday raised?
In 2015 and 2016, Giving Tuesday broke the Guinness World Record for the most amount of money donated to charity online in 24 hours.
In 2016, people around the world gave a record $168 million in charitable donations for #GivingTuesday, a 44% increase from 2015.
Over 4.5 million people in the UK did something for charity on the day.
Who should you give to on Giving Tuesday?
If you're not sure who to give to on Giving Tuesday, GiveWell has come up with an annual short list of charities they can recommend based on hard evidence. Against Malaria Foundation at the top of the group's nine picks for the 2017 giving season
Facebook is partnering with the Bill and Melinda Gates Foundation to match up to $2 million in donations made on Giving Tuesday to US nonprofit organizations through Facebook's charitable-giving tools. They will match $50,000 per nonprofit or $1,000 per fundraiser donate button, and Facebook will waive all fees associated with donations made throughout the day.
Additionally, Facebook and the Gates Foundation are matching a total of £200,000 in donations made on Facebook to UK-based nonprofits, with no fees on donations made to UK nonprofits on Facebook.
This means that lots of charities are promoting their involvement with Giving Tuesday, with many Facebook posts promoting the match giving.
Giving Tuesday Examples
Here are a few other examples of what charities tweet, post and email on #GivingTuesday.
NSPCC
Help us be there for children when they want to #BreakTheSilence. Donate on #GivingTuesdayhttps://t.co/nLxCK12CR8pic.twitter.com/OOUXtbh6GR

— NSPCC (@NSPCC) 28 November 2017
World Food Programme
24 hours. 8 airdrops. 16,000 lives changed.

On #GivingTuesday, we need your help for our one-day campaign. Help us deliver hope to families in South Sudan → https://t.co/Hw8JcKG6hSpic.twitter.com/w3Sh7ybkVF

— World Food Programme (@WFP) 28 November 2017
Where can I find out more about Giving Tuesday?
—
Explore more of empower's Glossary of Good: