At Empower, we value people above all else. Wait, before you roll your eyes or close your browser, we have come up with a way of measuring this value and use this measurement to keep track of the impact we're making.
You'd think that running a digital comms agency that works for charities and nonprofits would be enough for people to align behind. After all, we're helping people live better lives through our work.
But to get the Empower team working in one direction towards a common goal, Jaz and I needed to come up with something simpler, more overarching, that made it clear to everyone exactly what we were aiming to do through Empower's work.
To achieve this, we created what is known as a "North Star", a guiding light for everyone who works at Empower to make decisions.
In this article, I'll explain what a North Star is and describe how we decided on a North Star that is closely tied to our agency values, which might help inform how you set a North Star for your own organisation.
What is a North Star?
North Star is a metric that businesses use as a focus for their organisational goals.
The idea behind the North Star is that if a company brings more value to its customers, then the North Star should reflect that with positive impact.
The North Star best reflects the amount of value that a company brings to its customers and is the one measurement that's most predictive of a company's long-term success.
Some examples of North Stars from well-known companies are are: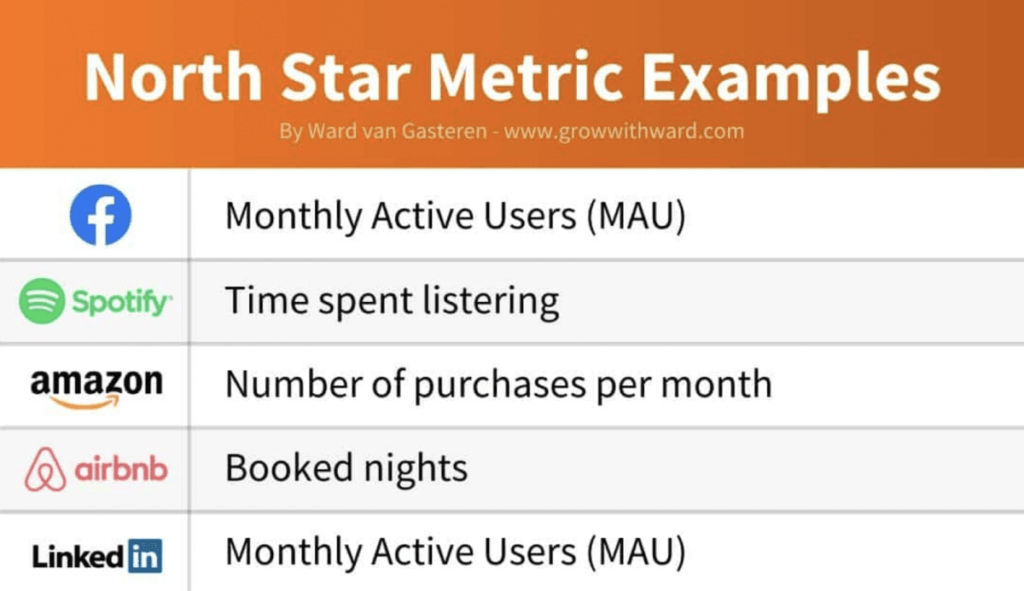 Why traditional North Stars didn't fully work for us
Jaz and I wanted to define a North Star to guide our work, but as a values-led B Corp we wanted to design ours from a purpose-led perspective, one that differs from profit-focused companies that clearly don't mirror our approach.
For example, Empower's agency values are central to our work. That's why we only work with clients and recruit new team members who actively demonstrate the following values:
People-centred: We are kind, generous, inclusive and human.
Driven: We are ambitious, professional and take initiative.
Ethical: We are trustworthy, transparent and fair.
Our values are why we have rejected more financially-focussed North Stars, such as revenue, turnover, or profit per head.
Instead, our North Star is designed to sit above our values and tie them all together into one simple, memorable, and measurable target that everyone can get behind.
Creating our very own North Star

When deciding on our North Star, Jaz and I focused on the two most distinct areas of our service-based business:
Our team, the people who work for Empower
Our clients, the nonprofits we do work for
We borrowed from the net promoter score system, where you ask people to rate how satisfied or how much they would recommend your business to others on a scale of 1 to 10 (1 being the lowest and 10 being the highest score).
We made the Net Promoter Score a core part of Empower's North Star and decided on this statement as our North Star:
Achieve an average client and team satisfaction score of over 9 out of 10
Anything from 9 to 10, and you have what are called advocates, people who will actively recommend your business without you needing to ask for recommendations.
Because we're aiming to make advocates from all of our team members and clients, we set a North Star target of achieving an average of at least 9 out of 10.
To measure this, we regularly anonymously survey our clients and team, to rate how they would recommend Empower as a great place to work for, or an agency to work with.
Since we started these surveys in 2020, we've run 6 team surveys and 4 client surveys, achieving an average Net Promoter score of 8.8 for our team (just below target) and 9.3 for our clients (above target!).
So not only does our North Star help us keep our clients satisfied and value the work we do, but these regular surveys to measure our Net Promoter scores make sure we keep our team members and clients engaged and feel that working with Empower is a valuable and enjoyable experience – and we have the track record to prove it.
How we use our North Star in practice
Deciding on a North Star that is closely tied to our values means everything we do across operations, culture recruitment, new business, and overall strategy has to work towards achieving this goal.
For our clients, achieving a Net Promoter Score of at least 9 out of 10 means:
They feel that Empower are helping them achieve their organisational goals
They are happy with the service level we provide
They are being charged an appropriate amount
For our team, achieving a Net Promoter Score of at least 9 out of 10 means:
The work they do has a purpose
They value the work they do
The have a strong sense of work / life balance
They have autonomy and control in their work
They don't have too much to work on, or too little
They are paid an appropriate amount
They have opportunities for training and development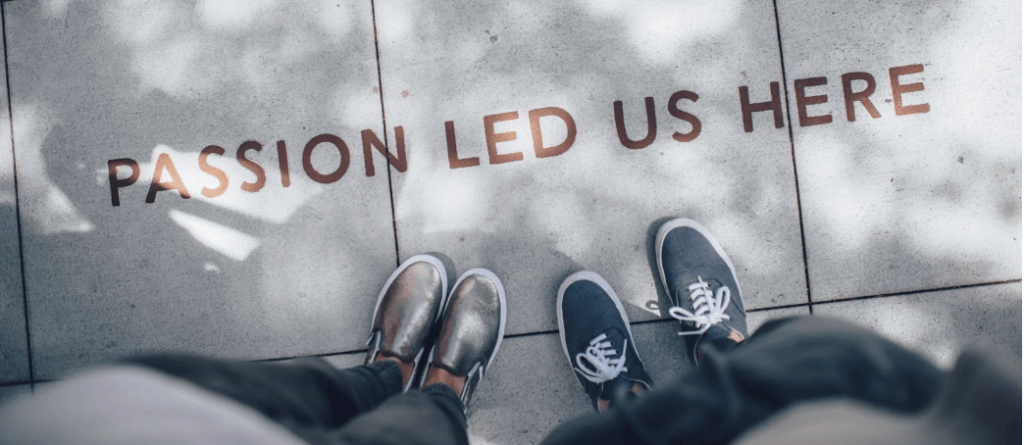 Deciding on a North Star that aligns with our values
Setting a North Star linked to our values and focused on peoples' experiences is part of the work we are doing to grow a sustainable agency.
At Empower, Jaz and I know the happier the people we work with are, the better our work for our clients will be. The better our work, the happier our clients are.
This, in turn, furthers our mission to help purpose-led organisations use digital to create positive social and environmental impact.
Because people and the planet over profit is what really matters.
Do you agree? Get in touch to find out how we can work together.