We're delighted to announce that Empower is part of the shortlist for the "Most Inclusive Agency" category at the Good Agencies Awards.
It's fantastic to see our team's dedication to creating a diverse, inclusive, and fair workplace has been recognised, as at Empower, these values are at our core.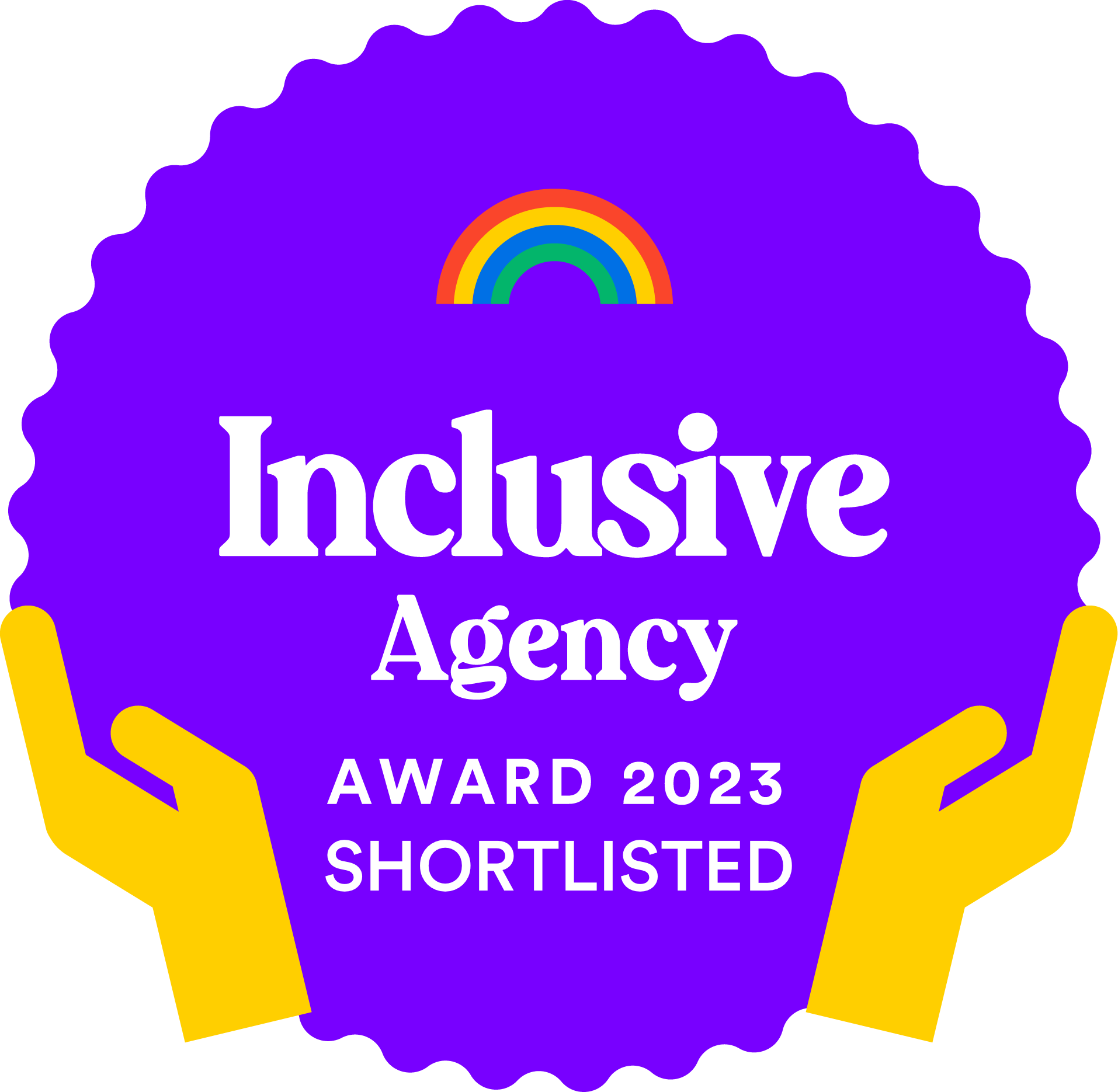 "We value each individual's unique contributions, which strengthens our collaborative culture and enhances our creative output," says Jaz Cummins, Co-Founder of Empower Agency. "Our diversity and inclusion policy ensures fair treatment and respect across all aspects of employment, and we're committed to advancing these values every day."
Catherine Raboteur, our HR and Operations Manager, added: "Being shortlisted is a testament to the collective effort of our team to uphold a workspace where everyone, irrespective of their background, can thrive. We've set clear KPIs for leadership to drive inclusivity, and we continue to audit and evolve our practices to maintain this environment."
Empower's approach to inclusivity involves comprehensive audits and educational initiatives. We encourage our employees to recognize their privileges and biases, providing them with the tools to become allies and advocates for change. The digital communication strategies that we create for clients also reflect the diverse society we serve, ensuring that everyone feels represented and heard.
Our vision for an inclusive workplace aligns with the broader goals of the Good Agencies Awards, celebrating those who not only excel in their service but also contribute to societal change.
For further insights into our diversity and inclusivity initiatives, visit our dedicated Diversity, Equity and Inclusion page. For more about the Good Agencies Awards and the impactful conversations that took place at the summit, head over to the Agency Hackers announcement.
We look forward to continuing our journey towards inclusivity and excellence, setting the standard for what it means to be a 'good' agency.
Update: While Empower didn't win the ultimate prize in this section, we were delighted to be nominated and see that in itself as a big achievement and testament to our dedication to inclusivity. It was great to attend the awards and sit amongst the winners Total Media who are doing awesome work in this space.