"We love working with Empower, we share such core organisational values around care and compassion and creating change that really has people at the heart of decision making. And we look forward to many more years of working with the Empower team, so thank you."

Catherine Anderson, CEO, The Jo Cox Foundation
We've been working with the Jo Cox Foundation for over 3 years, since their inception in 2017. Our main role has been to activate their digital campaign for The Great Get Together, their annual flagship community-building event.
Here's how Empower have supported the Jo Cox Foundation team in making this unique event reach different groups and communities across the UK – and beyond.
What is The Great Get Together?
The Jo Cox Foundation, and subsequently The Great Get Together, was founded after the murder of MP Jo Cox in 2016 in her constituency of Batley & Spen. Jo had dedicated her life to serving her community and promoting kindness, compassion and equality – and the Foundation aims to do the same.
The aim of The Great Get Together is to enable people all over the UK to hold events, big and small, in order to tackle loneliness, division, and build stronger, kinder communities. It is led by Jo's friends and family.
The first Great Get Together took place in June 2017 exactly one year after Jo Cox's murder on what would have been her 43rd birthday. It broke records as the biggest nationwide celebration since the 2012 Jubilee.
Since then it has happened annually in the Spring and at Christmas. The Empower team was hired to deliver the digital aspects of the Christmas campaign Mince Pie Moments in October 2017 and continues to work closely with the Foundation.
How did Empower support the campaign?
Empower's friendly, flexible and responsive approach meant we quickly became part of the team. As the core Jo Cox Foundation team changed and grew we became some of the longest-serving members and an important source of institutional knowledge that allowed the campaign to build and learn from past successes.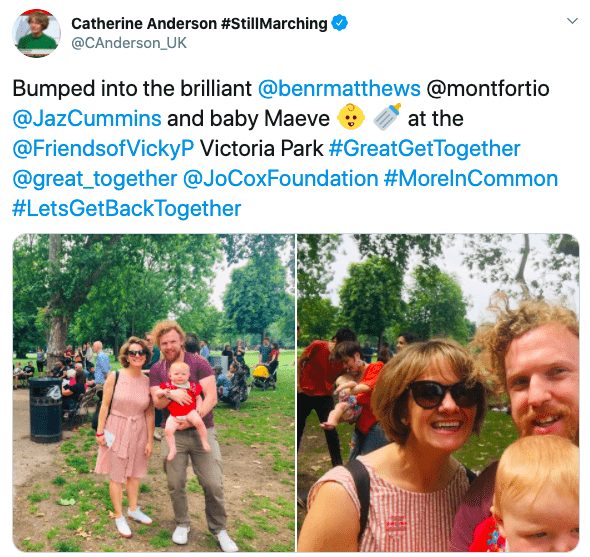 Over the course of two years, at a moment of transition and growth for both the Foundation and the Great Get Together, we provided a huge variety of services – too many to name here! – but they broadly fell into these categories.
Digital expertise
As different workstreams and ideas developed throughout the campaign, Empower provided in-depth knowledge and experience of the digital aspects of campaign delivery. This included inputs into communications and PR strategies, stakeholder engagement, and evaluation approaches.
We made recommendations on how offline and online media could be integrated, what types of activity fitted in with the social media culture and would likely encourage activations, how we could measure meaningful engagement with the campaign and much more.
Website management
When we took over management of greatgettogether.org it was largely a lead-generation site, set up quickly to capture supporters' data during the early stages of the campaign.
Over the course of the two years we turned it into a space that truly shows the breadth and depth of the campaign, celebrating the successes of past years' events and providing valuable information to organisers in a personalised and responsive way.
As well as updating and producing content, our developers were on hand to make quick changes to the site's structure and functionality when needed.
We also developed an interactive map, which became a key campaign asset. You can read about that here.
Email marketing
Day to day, Empower was responsible for writing and designing most of the campaign's regular email marketing output, to inspire and inform existing supporters.
We also played a key role in the migration from Blue State Digital CRM to Nationbuilder. A key part of this was verifying permissions, cleaning lists and segmenting supporters effectively. This included a large reactivation/ re-permissioning project in preparation for GDPR legislation.
Social media community management
Our team managed the content output for the campaign's Facebook, Twitter and Instagram feeds, as well as nurturing and growing the communities that surrounded them in the spirit of the campaign's principles of kindness, community and respect.
During the two-year campaign:
The Facebook Page grew by 30%
Twitter grew by 47%
Instagram grew by over 200%.
We were also instrumental in setting up a Facebook Group specifically for organisers to share tips and ask for advice on their events. The membership of this group currently stands at 2,404.
Because the campaign is built on bringing people with diverse backgrounds and different viewpoints together, it was crucial its messaging was seen by people who may not come to it naturally. This meant purposefully 'bursting' people's social media bubbles and carefully moderating ads to ensure they didn't become spaces where issues of intolerance and aggression were exacerbated, putting our community management skills to the test.
To accompany every key campaign moment the Great Get Together have always run large paid Facebook campaigns, which Empower have managed. This includes originating or repurposing content, developing custom audiences, campaign optimisation and evaluation.
We typically reached over 2.5 million people each year with the campaign's paid Facebook activity.
Google Grants and SEO
A Google grant is a key part of any small charity's comms toolkit. We managed The Great Get Together's Google ads, including navigating changes to the eligibility criteria in 2018 to keep the account compliant. We also ensured users could find the site when they needed to by optimising the site for search.
At key moments in the campaign we could expect over 50,000 visitors to the site per week.
Video
As a team we are strong advocates for the importance of video in our clients content strategies. We have developed the skills to deliver high quality, timely video content at a low cost because we know the one-off £5,000 hero piece is just not going to give our clients the return on investment they need. We make every second of footage we have work for us, over and over again.
For The Great Get Together this meant gathering, cataloguing and repurposing footage to fill their social channels day to day. This included news footage of Jo and the Foundation's spokespeople, user generated content from supporters and event organisers as well as, on occasion, working with video agencies to produce professionally shot films at key moments of the campaign.
Design
Whether it was a selfie board, banners, printed report or social media graphics we worked with the Great Get Together brand to develop practical and engaging designs.
And as always, because we are on hand at all times, these could be turned around quickly and efficiently – with tweaks here and there to suit different audiences or moments in the campaign.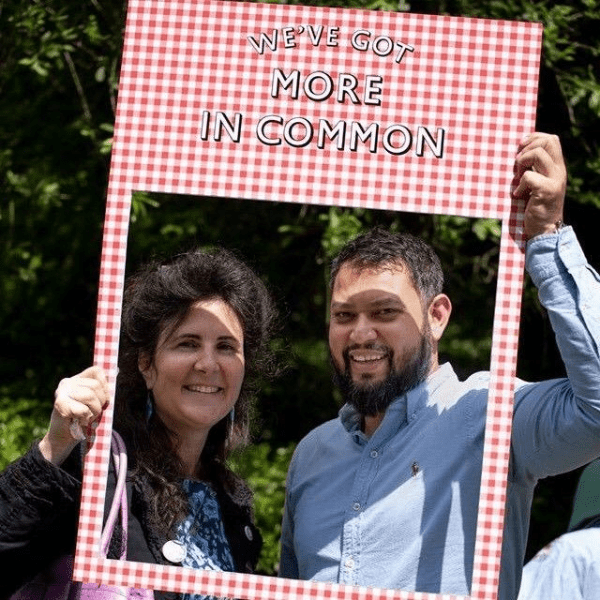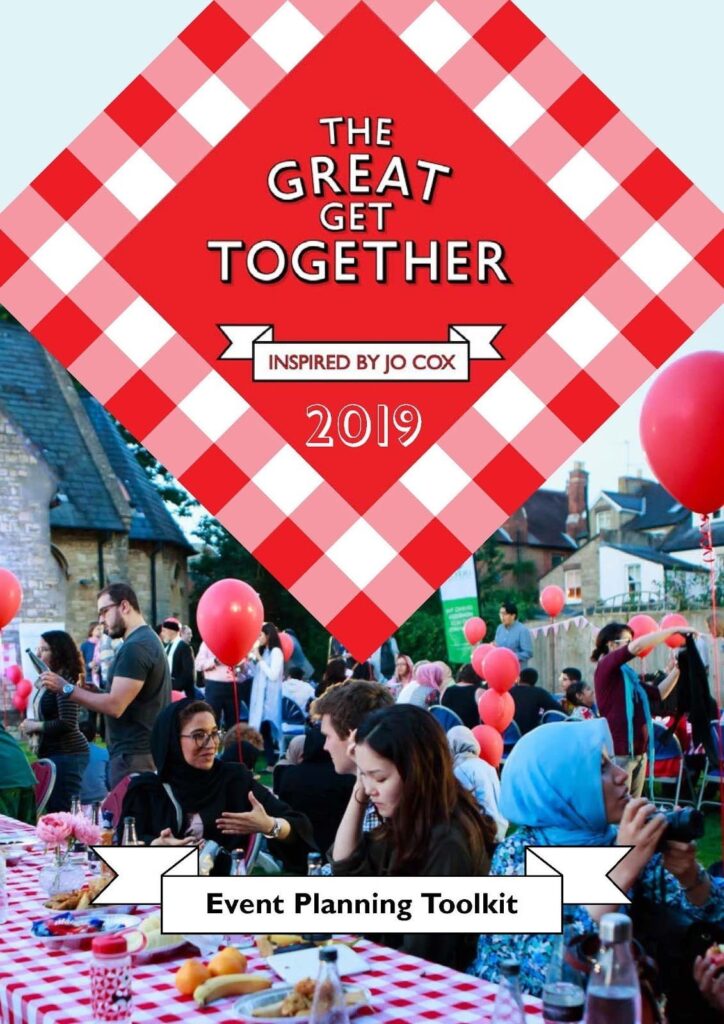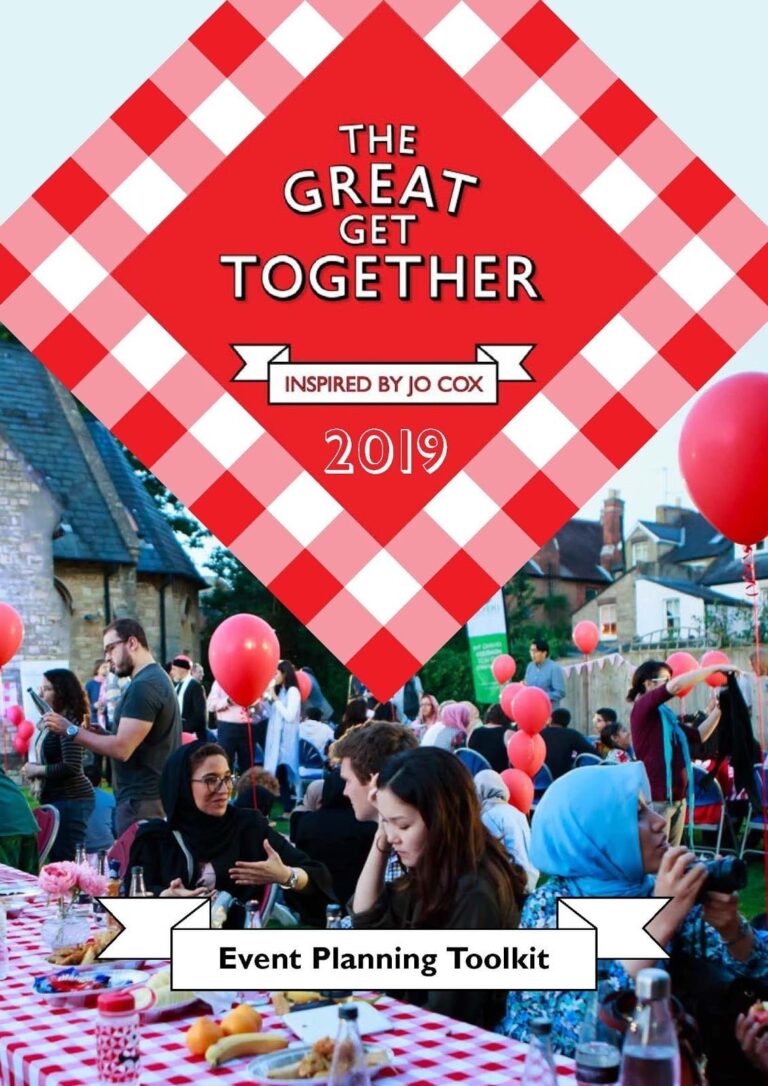 Measurement and Evaluation
During active campaign periods we provided weekly reports to measure whether we were on track to meet targets and to allow the team to adapt messaging accordingly.
We also provided ad-hoc campaign evaluations, including social listening reviews and of course our analysis played an important role in overall campaign evaluations, available here.
The Future
The Great Get Together has now brought its digital function in-house, but we continue to support the Jo Cox Foundation in other areas, for example their response to the COVID-19 crisis, the Connection Coalition, and its Community Makes Us public-facing campaign.
Hire Empower for your next campaign
If you feel you could benefit from Empower's support in running your digital marketing campaigns, we can help. We already work with some of the biggest and best social good organisations around the world.
As independent consultants, we offer your impartial advice at reasonable rates, with the flexibility to work to your campaign schedules.