Whether you're a seasoned climate change activist, or curious to know how you can make a difference day to day, podcasts are a great way to get a grasp on global warming. From lowdowns on living a greener life to podcasts that inspire and inform, here are the top 20 climate change podcasts.
When it comes to hard facts on the climate crisis, it can feel like a heavy topic to wrangle. It's tricky not to feel defeated by the information out there, but before you switch off, there are plenty of podcasts delivering some hope and making the topic feel a little more manageable.
If you want to roll up your sleeves and dig into the science, or you're looking for a lighter listen, there's a climate change podcast for everyone.
The best thing about podcasts? If things feel overwhelming you can press pause at any point, saving the planet at your own speed.
Here are the climate conversations we recommend you listen in on.
Want more climate change content? Take a look at the best climate change newsletters and the climate change glossary of definitions.
1. Drilled
For anyone with a taste for true-crime
A true-crime podcast examining the history of fossil fuels and the warming of the earth, hosted by journalist Amy Westervelt.
Okay, so it may not be your classically chilling true-crime, but Drilled dives into the big oil companies with blood on their hands. Highlights include 'How Big Oil Is Using the Pandemic to Push More Plastic', prodding at how companies are leveraging the pandemic to push the use of plastics and 'The Mad Men of Climate Denial' which looks at the history of fossil fuel propaganda.
2. The Infinite Monkey Cage
For the climate change curious
The Infinite Monkey Cage is a comical look at the world through scientists' eyes. Hosted by Brian Cox and Robin Ince, the podcast naturally looks at climate change in a few episodes.
Best moments? Sharp-witted Stephen Fry and funny man Eric Idle join to discuss 'Can Science Save Us?' and comedian Dara Ó Briain comes along to take a forensic look at 'Climate Change'.
3. Tai Asks Why
For thoughtful teens
14 year old philosopher Tai Poole asks life's big questions. Check out 'How Will We Fix Climate Change?' for this clever kid's take on how we can stop tides rising and species dying, or for a funny listen, dip into Ask Tai Why, where he answers "Are farts changing the climate?".
4. Mothers of Invention
For a feminist take on changing the world
A down-to-earth dip into climate change as a man-made problem with a feminist solution. Join former Irish President Mary Robinson and comedian Maeve Higgins as they meet the women fighting to save our lives.
Highlights include 'Oh My God, Mom', a look at cringeful climate chats with family and 'Bernie Sanders Specialsode: Democracy with a very big D' where Bernie and Mary discuss reentering the Paris agreement.
5. How to Save a Planet
For practical planet savers
Freaking out over global warming and want to do something about it? This podcast's for you. Journalist Alex Blumberg and scientist Dr. Ayana Elizabeth Johnson look at how we can make a difference.
Check out ,'Recycling! Is it BS?', where Alex and Ayana talk trash, or 'Black Lives Matter and the Climate' on the fight for racial justice as critical in saving the planet.
6. Wardrobe Crisis
For sustainable fashion followers
An ethical fashion podcast, Wardrobe Crisis is hosted by Vogue's first sustainability editor Clare Press. She delves into why the fashion industry needs a shakeup.
Try the following on for size: 'Chemicals in Fashion Supply Chains' looks at the chemicals in our clothes, while 'What Will it Take to Fix Unsustainable Fashion?' discusses why textile production contributes more to climate change than aviation and shipping combined.
7. Costing the Earth
For fans of radio 4 rambles
Costing the Earth finds fresh ideas on working toward a cleaner, greener planet.
Listen to 'Forests of the Future' where Peter Gibbs looks at the tree-mendous push for reforestation, or treat your ears to 'Autopia to Utopia? Car-Free Cities', a look at how lockdown may have paved the way for the future of transport.
8. The Energy Gang
For renewable energy enthusiasts
A niche listen, The Energy Gang rummages through the latest trends in energy, renewables and the environment.
Listen to,'Reversing Trump's Destruction', where the gang look at undoing Trump's damage, or try,'A 90% Clean Grid Is Possible Quickly', showing how decarbonisation targets could be cut down from 30 to 25 years.
9. Sustainababble
For eccentric environmentalists
Calling BS on the guff people talk in the name of saving the planet, this funny podcast gets real about sustainability.
Have a listen to 'Beavers Meet Sustainababble', where the guys are joined by some furry friends in Cornwall, or give 'Eco-anxiety' a whirl, looking at the psychological impacts of the climate crisis.
10. Future Perfect
For big-thinkers
A podcast full of provocative ideas with the potential to improve the world, Future Perfect interrogates ways to save lives, fight global warming and end world poverty.
Tuck into 'Rethinking Meat', exploring lab grown meat and eating for the planet, or give 'What the Housing Crisis Means for the Climate' a whirl for an insight into sustainable land use.
11. Outrage + Optimism
For earth's optimists
A podcast about the power to solve climate change, from the team who brought you the Paris Agreement.
From issues such as 'The Future of Flight' to 'Caring in the Times of Corona', you'll leave this podcast feeling more positive.
12. Extinction Rebellion Podcast
For arduous activists
Known for their controversial approach to activism, Extinction Rebellion answers questions and shines a light on their protests.
Listen to 'Young People Vs. The UK Government', an episode that looks at the government's failure to safeguard futures, or 'A Non-Violent Rebellion', which examines the XR's core value of non-violence.
13. Hot Take
For on the pulse podcast fans
A contemporary take on the climate crisis, Hot Take is an honest look at where we're at and where we're heading.
We recommend the amusingly named, '2020:The Shitshow', reviewing how Covid-19 has impacted climate coverage, or 'Political Instability = Planetary Instability', which looks at how one exacerbates the other.
14. Inherited
For young environmental activists
Greta Thunberg is just one of millions of young people trying to come to terms with the crisis they'll inherit, this podcast shares stories for and by the youth climate movement.
Delve into 'The Green New Dream', an episode about hope amongst a difficult year, or try 'The Young and Naive', telling the story of the generation demanding action from politicians.
15. For the Wild
For wilderness worshippers
A podcast for natural communities or the wild at heart, For The Wild discusses the critical ideas of our time, imagining a world where humanity can find its way back into the web of life.
Get your teeth stuck into, 'Respect-based futures', a conversation with land defender Sii-am Hamilton about resistance against colonialism and capitalism, or 'Wild Foods and Our Web of Relations', a fascinating episode about foraged foods.
16. Speak Up for the Ocean Blue
For ocean lovers
Take a dive into this podcast raising awareness on the variety of ocean science and conservation projects conducted all around the world.
Dip your toe into 'A Mediterranean Seagrass Can Filter Plastic Waste' about the role coastal habitats play in the security of the coastline, or 'Sustainable Clothing for the Ocean' about building a more environmentally mindful wardrobe.
17. Nature Podcast
For nature nuts
Covering everything from astronomy to zoology, The Nature Podcast brings you the best stories from the world of science, with episodes on the climate crisis. Listen to 'Climate Lawyer to Climate Activist', a fascinating episode on the climate movement's most influential faces.
18. Podship
For doers who want to make a difference
This podcast is a reminder that there's no planet B, Podship discusses how environmental change will test our ingenuity and strength. Hosted by Jared Blumenfeld, who meets the people fighting to get things back on the right track.
From,'Eating', an episode that explores food as a political act, to,'Birding', a discussion about the importance of connecting to nature, this is a proactive podcast to put fire in your belly.
19. A Matter of Degrees
For the climate guilty
A climate change podcast that demands you get off your bum, stop sulking, and start doing something about your climate-change guilt.
From episodes on 'Cleaning Up the Carbon Mess' to 'The Big Fossil Fuel Bailout', this podcast gives practical tools to help you do your bit.
20. Climate One
For candid change-makers
Greg Dalton brings together climate scientists, policymakers, activists and concerned citizens to talk candidly about global warming.
Take a listen to 'Tech to the Rescue' where he looks at whether technology has the potential to solve climate change, or 'A Feminist Climate Renaissance' where Greg looks at systemic imbalances and the part they've played in the climate crisis.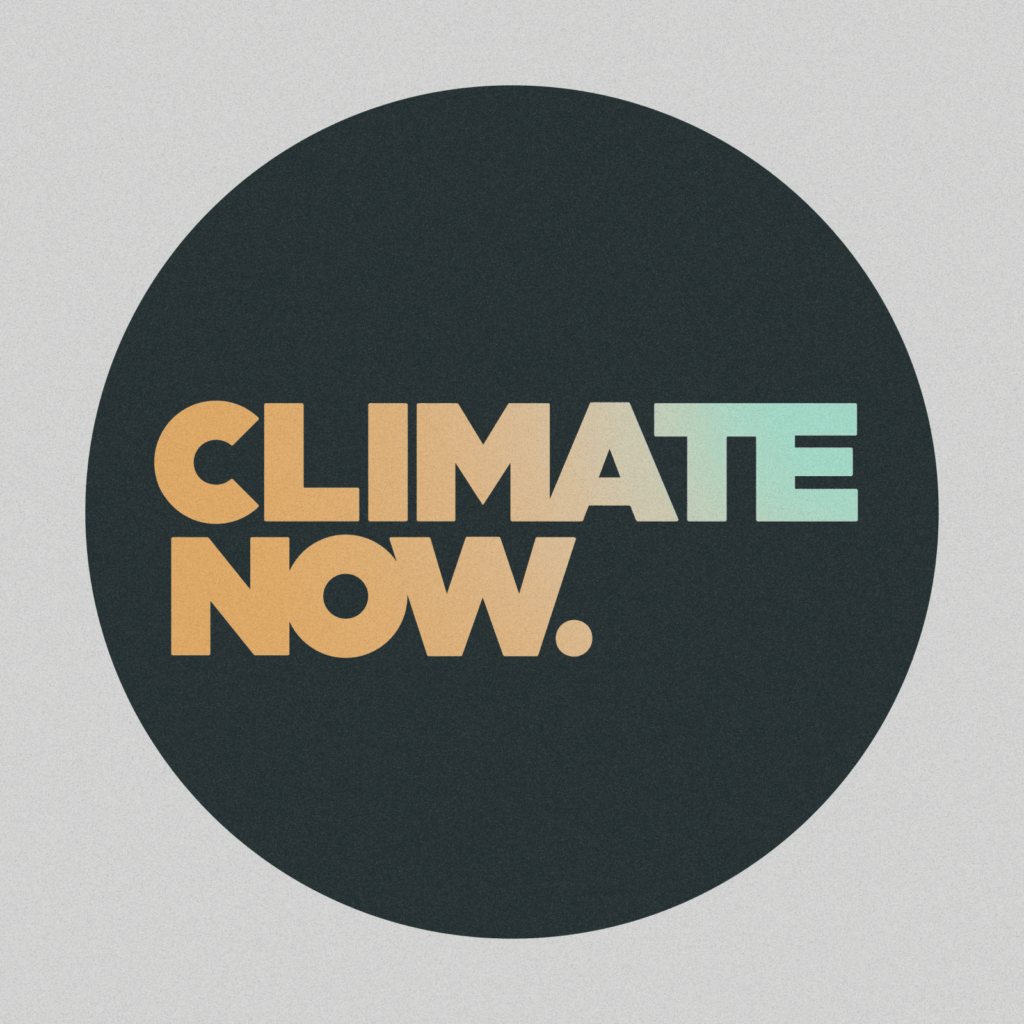 21. Climate Now
For candid change-makers
Unbiased and easily accessible, Climate Now goes in-depth on the science of the climate crisis. Host, James Lawler, interviews experts across climate action levers like policy, finance, academia, and innovation, exploring the answers to tough questions about the impacts of, and solutions to climate change.
Check out 'Pricing carbon around the globe: Why it's so difficult', discussing the largest public statement of economists in history – arguing for a carbon tax. If countries were charged a fee for every ton of CO2 emitted, what would happen to international trade?
Bonus: Climate Now also creates 10-15 minute videos illustrating and explaining the key terms, concepts, and science covered in the podcasts. You can start anywhere or pick a topic you want to learn more about and dive in!
As a sustainability communications agency, we love hearing about climate change podcasts that have inspired or entertained you. Let us know your top listens for 2022 in the comments below!