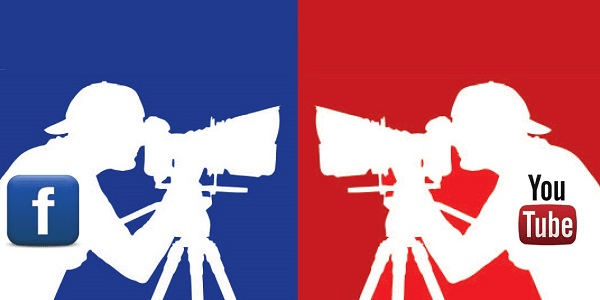 A good read on how and why the Facebook vs YouTube video landscape has changed, by Louise Tierney at Storyful.
They analysed their substantial videos on both platforms and shared some insights in the context of this big shift:
"Have no doubt about it, YouTube should be worried. Facebook entered the ring swinging, not just as a contender for audience views, but for the grand prize — digital ad dollars. It is now possible that a video can now 'go viral' on Facebook alone, bypassing YouTube. Two years ago, few would have foreseen that reality."
The article's quite advertising focused, but provides useful context for planning purposes.
A few outtakes:
– It's all about the ad revenue and Facebook is very serious about this income stream, laying out clear options for advertisers and revenue shares with the vloggers
– YouTube should be worried considering how the gap in views has diminished over a short time. YouTube videos had 1.5X higher views than Facebook for YouTube, but considering most people embed from YouTube, and it's historical dominance, this is not actually that strong
– Different videos did best on each platform
– Overall short, positive videos did best.
There are advantages and disadvantages to both platforms for video. Based on their target audience and content type, either platform might suit your needs more.
It will be interesting to watch this space as advertisers begin to pick sides.
YouTube or Facebook – which one is working best for you?
If you liked this article, you'll love our weekly newsletter. Sign up here!