Empower are always looking for the best Digital Marketing and Communications specialists to join our established team, working with amazing clients that are changing the world for good.
Due to a run of recent client and project wins in the climate change sector, along with our long-standing clients across other sectors, we're looking for a Digital Account Manager with an agency background in B2B digital and social media comms to help run several of our key client accounts.
If you have experience building client relationships and managing in-house and external teams to run effective campaigns and always-on social and digital activity, enjoy project management and problem-solving, and would be excited to help spread digital best practice across the non-profit, charity and NGO sector, this is the role for you.
How to apply
To apply, please send your CV and cover letter via Workable.
The deadline for applications is Sunday 30th January 2022, 11:59pm GMT.
Please note that we will be interviewing on a rolling basis, so the sooner you apply the sooner we can interview you and the winning candidate can start in the role.
If you have any questions about the role, please email Catherine Raboteur at catherine@empower.agency.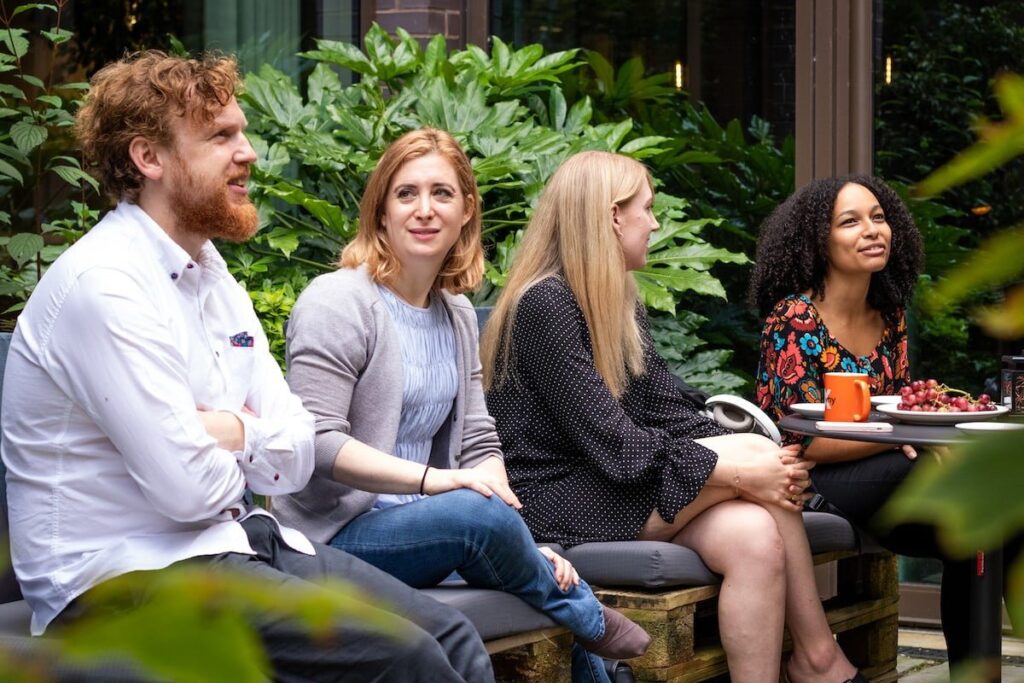 About the role
JOB TITLE: Digital Account Manager
LOCATION: Preferably based in the US or UK, or equivalent time zones
WORKING HOURS: 5 days per week, during Monday-Friday working hours (9am-6pm)
SALARY: £35,000 – £45,000, dependent on experience
START DATE: ASAP
? About Empower
Empower run Digital, Social and Content Marketing campaigns for some of the biggest and best charity, nonprofit and social good brands around the world.
Current and previous clients include: UN Refugee Agency, Amnesty International, UNICEF, The Jo Cox Foundation, Science Based Targets Network, Business for Nature, The Green Party, Global Witness, We Mean Business, World Resources Institute, COP26 Climate Champions, The Guardian, RSPCA, The Wildlife Trusts, Medact, UNPRI and ShelterBox.
We run award-winning campaigns, translating our clients' goals into effective strategy and implementation. We are flexible and inventive, seeing communication challenges as opportunities to develop bespoke approaches.
We are happiest when we become the trusted counsel and a friendly sounding board to our clients and their teams. We believe in close collaboration with our clients and an emphasis on working with our clients to deliver results.
Empower is an equal opportunities employer, aiming to recruit from a diverse range of backgrounds.
? Our values
Our values are central to our work. We only work with clients and team members who actively demonstrate these values:
Driven: We are ambitious, professional and take initiative
People-centred: We are kind, generous and human
Ethical: We are trustworthy, transparent and fair
?? Why we're good to work for
Flexible working in a friendly, supportive working environment
Hands-on experience developing and implementing the latest digital marketing approaches
Work with well-known brands in the social good and charity sector
Training in all aspects of digital marketing
Do nice work for nice clients with a nice team (nice!)
Modern working environment (our stack includes Gmail, Google Drive, Slack, Asana)
Remote working (you can work in your PJs if you want to, as long as the work gets done)
??‍♀️ Benefits
Flexible working: Remote and flexible workers since 2013, and are open to all requests
Pension: 10% pension (Contributions are 5% Empower, 4% you, 1% the government)
Holiday: 33 days (25 paid days leave, plus UK bank holidays)
Coworking: Two days a week coworking with the London team, or contribution to coworking space near your home.
Career development and training: Full career development planning, focused on career goals, and role progression.
Formal annual appraisal and 360 feedback, quarterly review of goals, monthly check-ins with line manager.
Training: Quarterly training / mindset days – sessions for the full team on topics like public speaking on zoom, client handling, creative copywriting, mindfulness, unconscious bias and diversity etc. Plus £250 annual personal training budget.
Equipment: Up to £1,000 on equipment needed to work at home. Workplace health and safety assessment and additional support/equipment provided where needed.
Wellness subscription of your choice, eg: Headspace, Oddbox etc
Family support: Progressive package inclusive of mental health, miscarriage, conception, menopause, bereavement support. Maternity offerings include 12 weeks leave on 90% of normal pay.
Empower has always been a remote-first agency, because we love the work-life balance it brings. So the whole team has always worked from home, and is set up well to do so. But we do plan to return to in-person co-working days (one per month), and face-to-face client meetings as needed later this year, for those in the team who can, and want to.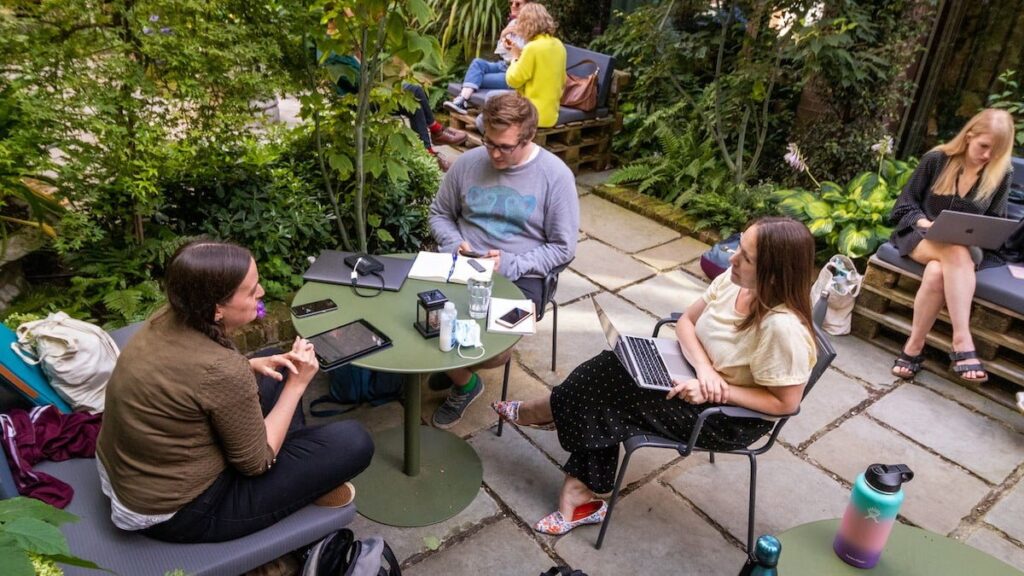 ?️ What we're looking for
We're looking for an experienced Digital Account Manager to manage the relationship between Empower and 3-4 of our clients, from client brief through to the final campaign execution and evaluation.
You will be responsible for a variety of social and digital campaigns as well as establishing and managing a team to deliver an effective social and digital presence for our clients.
You will be responsible for working with key agency resources including strategy, creative, ads, analysis, copywriting and video production.
With a background in digital comms, social media and / or content marketing, we're looking for an experienced agency Account Manager who has proven experience in the following areas:
Client Servicing: excellent account management and client handling skills
Project Management: team player, excellent time management, organisation and adaptability skills
Social Media: an understanding of best practice content creation, community management, scheduling, analysis and reporting
Communications and Campaigning: experience working as part of integrated communications and campaigns designed to drive change and awareness
While you don't need to know all of these areas, the more you do about each of them – even at a basic level – the better.
If you're missing any knowledge, we'll work closely with you to train you up in the relevant areas. Plus there'll be plenty of client work to get you up to speed quickly.
‍? What you'll be doing
Reporting to the Directors of empower, your responsibilities will include:
Account Management:
Day-to day-client servicing
Coordinating daily and weekly tasks to ensure timelines are met
Maximising digital opportunities to meet client objectives
Regular reporting and channel performance analysis
Digital Strategy:
Setting digital marketing and communications strategies for key clients
Running digital audits to assess client performance on digital channels
Pulling together reports to track campaign progress
Social Media:
Daily check ins and oversight of client social feeds
Supporting in identification and escalation of opportunities, issues, trends
Overseeing content creation, calendaring, scheduling and implementation
Commissioning design and video
Daily contact with clients around other reactive opportunities
Analysing and reporting performance of clients' social media accounts
Supporting clients' wider communications moments – press, events, launches etc
Other:
Sharing best practice learnings with the Empower team
Helping to organically grow the agency, with the opportunity to get involved in business development and Empower's own marketing
? Who you are
You are analytical whilst creative with a love for digital marketing and communications, and the ever changing world of digital. Quick to build relationships at all levels, you thrive working in a fast-paced and dynamic team.
Ready to learn and actively seek more work, you're dedicated to continually learning and improving your skills, to deliver the highest-quality service to empower clients.
You love to be active and would be a natural ambassador for the Empower team.
Experience of remote working and a background in working in agencies is a bonus.
✅ What skills and experience you'll have
At least 4 years' experience, in a digital marketing or communications role (desirable)
Experience working within an agency environment
Experience in the working in one or more of the following sectors: not-for-profit, policy, campaigning, climate change / sustainability
Excellent written and verbal English
Extremely well-organised and practical
Amazing at email communication and inbox management
Comfortable working closely with clients using tools like Slack and WhatsApp
Excellent copywriting skills, especially writing for digital experiences
Experience running social media campaigns and community management for clients
Comfortable working independently on tasks
No degree needed – we're more interested in your ideas and experience
Apply for the position of Digital Account Manager
To apply, please send your CV and cover letter via Workable.
The deadline for applications is Sunday 30th January 2022, 11:59pm GMT.
Please note that we will be interviewing on a rolling basis, so the sooner you apply the sooner we can interview you and the winning candidate can start in the role.
If you have any questions about the role, please email Catherine Raboteur at catherine@empower.agency