"Empower were a fantastic addition to our General Election team! They picked up what we needed quickly and flexibly and delivered reliable, creative support. Having empower on board was a huge benefit to our 2017 campaign – and future planning."
Joanna Kindeburg, Social Media Manager
The Green Party is a UK political party that aims to create a just, equitable and sustainable society. Their core principles revolve around economic and social wellbeing for all, environmental action, encouraging democratic participation and nonviolent conflict resolution.
The Challenge
The Green Party approached empower to help them with their social media and digital campaign activities in the run-up to the 2017 UK general election.
The challenge was multi-faceted; empower was to assist The Green Party during an exceptionally busy time. Joining the team in 'all hands on deck' moment and immediately stepping in on social media implementation with the appropriate tone. A breadth of different content activities needed support, including copywriting, community management, live events and creative strategy.
As well as hands-on core social, a particular role was strategy and execution of Facebook paid media, with empower setting up, managing and reporting on advertising throughout the project. A key objective of the paid campaign was to drive engagement and reach new audiences with The Green Party messaging.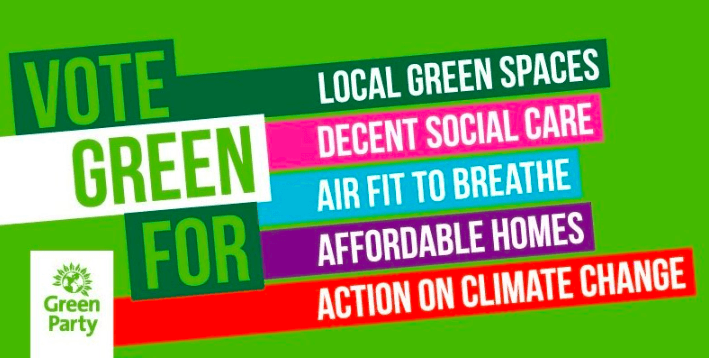 The Approach
Becoming part of the team
To gain a rapid understanding of the needs and operating processes of The Green Party, empower spent as much time as necessary during the project providing in-office consultation and support alongside ongoing daily remote support.
Expert digital strategy
Drawing on our experience with other politically-aligned organisations and large-scale social media campaigns, we were able to provide senior counsel and help The Green Party prioritise their social media campaign activities with a limited budget and a tight timeframe in which to meet specific goals.
Rapid and out-of-hours coverage
With a geographically distributed and growing team at empower, we were able to provide flexible and out-of-hours social media support for The Green Party during the peak of a busy campaign schedule. We were also able to support rapid content production, assisting in the creation and/or publishing of polished campaign graphics, user-created images, social video and promoted content.
Paid social
Empower tested and implemented Facebook advertising for The Green Party throughout the election campaign. New audiences were created, and content and targeting were selected for optimal performance. The adverts were revised and iterated on a daily basis, and key learnings were fed back at the campaign end, for future planning.

The Results
Green Party social schedules were kept active throughout the support period, with key content reused to deliver ROI
Video content was optimised for social media use, driving higher engagement
A successful paid campaign was implemented, targeting new audiences to deliver engagement and key lessons for future planning
Out of hours and remote support enabled The Green Party to utilise their own team resources most effectively during the campaign
Hire emp
o

wer for your next campaign

Empower run Digital Marketing, Communications and Social Media campaigns for some of the biggest and best social good organisations around the world. As independent consultants, we offer your impartial advice at reasonable rates, with the flexibility to work to your campaign schedules.