Many charities are starting to explore the opportunities available through search engine optimisation (SEO) to get their website seen online and drive traffic to their content. The higher your website ranks on Google for your keywords or phrases, the more traffic you are likely to receive, so SEO is well worth investing in for many charities.
But getting traffic is only half the battle because you want to ensure this traffic is relevant to your charity. Are they interested in your charity? Will they want to donate to your cause?
The term for when a visitor to your website becomes a donor, a member or signs up to your email newsletter, is a 'conversion'. SEO is often the best conversion source for many charities, which is why charities are investing in creating new content and optimising website content for SEO.
To help you understand how SEO can benefit your charity, let's take the time to understand what SEO is.
What is Search Engine Optimisation?
SEO is defined as the process of driving organic traffic to a website from search engines, such as Google and Bing. Organic traffic means that you don't need to pay for ads to get visitors to your website. But to earn organic traffic, you need to follow a set of SEO best practices that show search engines that your site has the content people need when they are searching for certain topics.
Performing well on the major search engines means competing with other websites for keywords. A keyword means a phrase that people use when they are using a search engine, such as Google and Bing.
The goal of SEO is to get your site to rank as high as possible for target keywords or phrases relevant to your website, so that your site appears in the top of the search results for those terms.
The first page of the search engines is a worthy goal, but if you're aiming high you need to get into the top three search result positions. A recent Backlinko study reported that:
71% of clicks take place within the first page of search results.
67% of clicks go to the first five results
Search results in the 6 through 10 position only get 3.7% of clicks on the first page
Because of this, you really need to get as close to the top of the search results as possible.
There are certain secrets to the success of an SEO campaign for a charity. Let's take a look at how SEO works.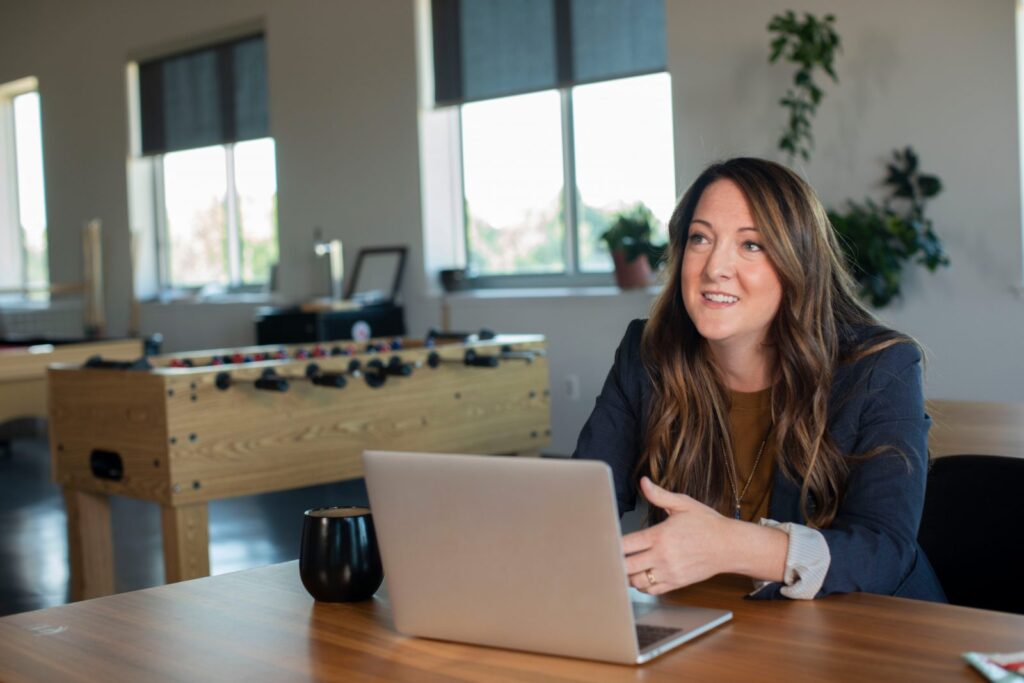 How does SEO Work?
While there are a few key search engines, we'll focus on the most used search engine, Google. Google's search algorithm consists of thousands of ranking factors and is user-focused, meaning it puts user experience first.
SEO is about communicating your value to search engines and helping them help you. You want to make it as easy as possible for search engines to understand what your website is about. By adding keywords into your content, you help search engines understand what your site is about.
Your charity can improve its search presence by improving your website in these areas:
User experience
On-page and technical SEO
Off-page SEO
These SEO best practices for nonprofits revolve around these areas:
Providing the best user experience
Creating high-quality content
Matching search intent
Implementing on-page SEO best practices
But brilliant content on your site is only half the battle.
A robust SEO approach takes off-page SEO into consideration as well. Off-page SEO includes building a healthy backlink profile through guest blogging, influencer marketing, press releases, and more.
When an authoritative website, like Wikipedia, links to your page via a backlink, it helps boost your search rankings. A strategy to build backlinks to your charity website will help make sure the work you put into generating valuable content does not go to waste.
Here are our top tips to ensuring your SEO campaign fulfils your objectives.
Set goals for your website
Unless you define clear goals for your website you will never understand whether SEO is an important tactic or how to use it. Your website goals should be measurable. Some examples are:
Increase email sign-ups
Increase regular and one-off donations
Increase signups for events
Sell more training courses
If you approach SEO with your website goals in mind, it will be easier to consider the path a user takes to complete that goal.
If your goal is to get more people to donate, you should understand the journey a donor takes to reach this goal. The journey is likely to be complex because donating requires a high level of engagement that is unlikely to come on first contact.
SEO can help potential donors find and engage with your website on multiple occasions, which is more likely lead to a donation or other action.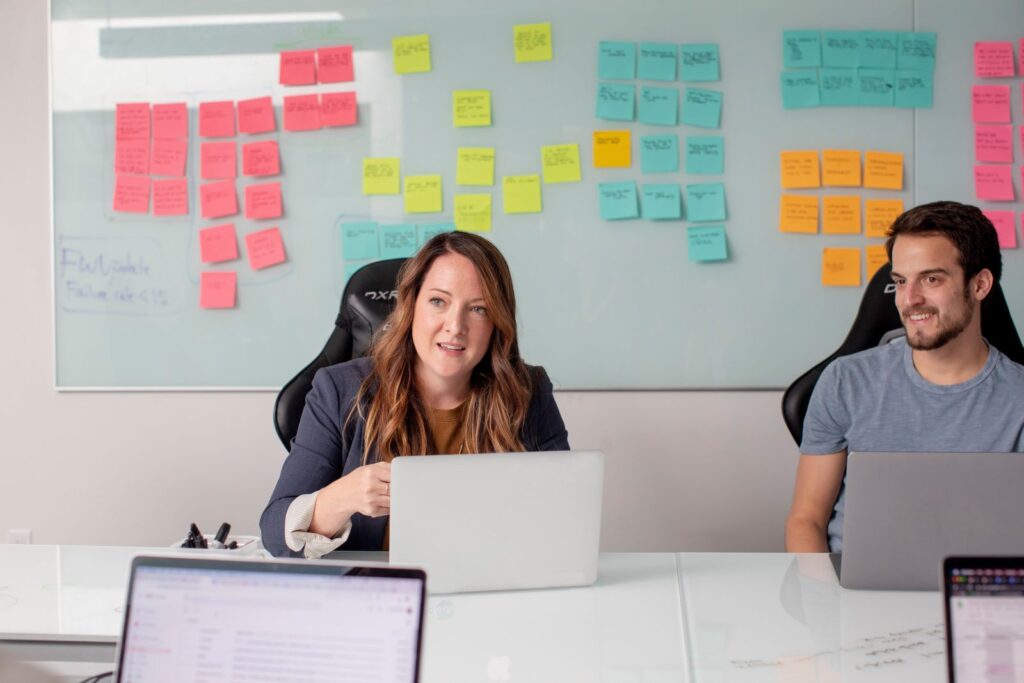 Research your target keywords
SEO keywords are the phrases and words on your charity website that help people to find your content through Google. For example 'mental health charity London' or "cat charity in Scotland."
A well optimised website will speak the same language as potential visitors through these keywords, making it easier for supporters or beneficiaries to find your site. Make sure to spend the time to make sure the keywords you are targeting in your content are relevant to your target audiences.
There are free SEO tools for charities available to help you identify them. Once you have your keywords, you should use them in the following:
The title of the page
The URL
The page copy
The meta tags, especially the meta description
Image file names paths
Image alt text
The anchor text in links back to the page from elsewhere on the site
Create high quality relevant content
It's more important than ever to ensure your content is valuable and engaging. Create content for people, not bots. Here are a few tips on what Google considers quality content:
Would you trust the information in this article?
Was the article written by a professional who knows their way around this topic, or is the content more generic and not very detailed?
Does the website use many overlapping articles about the same topic?
Does the article have spelling or grammar mistakes?
Were the topics and articles created because the readers of the website liked reading them, or does it seem the content aims to "rank well on Google"?
Does the article contain original content?
Was it their own research or evaluation?
Does the article offer a certain more value for the reader, in comparison to other content about this topic?
How good is the quality of the article, or the website overall?
Is the website an authority in this topic area?
Do you have the feeling that the article does not get enough attention or care from its author?
Would you rate this website as an authority for good information if you hear its name?
Does the article contain a comprehensive overview of the topic?
Does the article contain interesting information that goes beyond the obvious information about this topic?
Would the article be worth sharing with friends or recommending?
Would you expect or could you imagine the article in print or released in a newspaper, an encyclopedia (like Wikipedia), or a book?
Are the articles of the website too short or leave out information that could be important to make the content valuable for the reader?
Were the articles of the website created with great care and attention to detail?
Produce new content regularly
Frequency is also an important factor. As Google rewards sites that update pages often.
Keeping a regular flow of content improves the reputation of your website in the eyes of the search engines.
One effective way to create more content is to write a blog. Blogs are often written in a less formal, more conversational tone of voice and this can be a great way to communicate the values and activities of your charity – not to mention the inclusion of your keywords and messages.
Write enough content to give the search engine a decent clue on the subject matter of the page. Don't force this, remember you're writing for a human audience, not the search engine itself.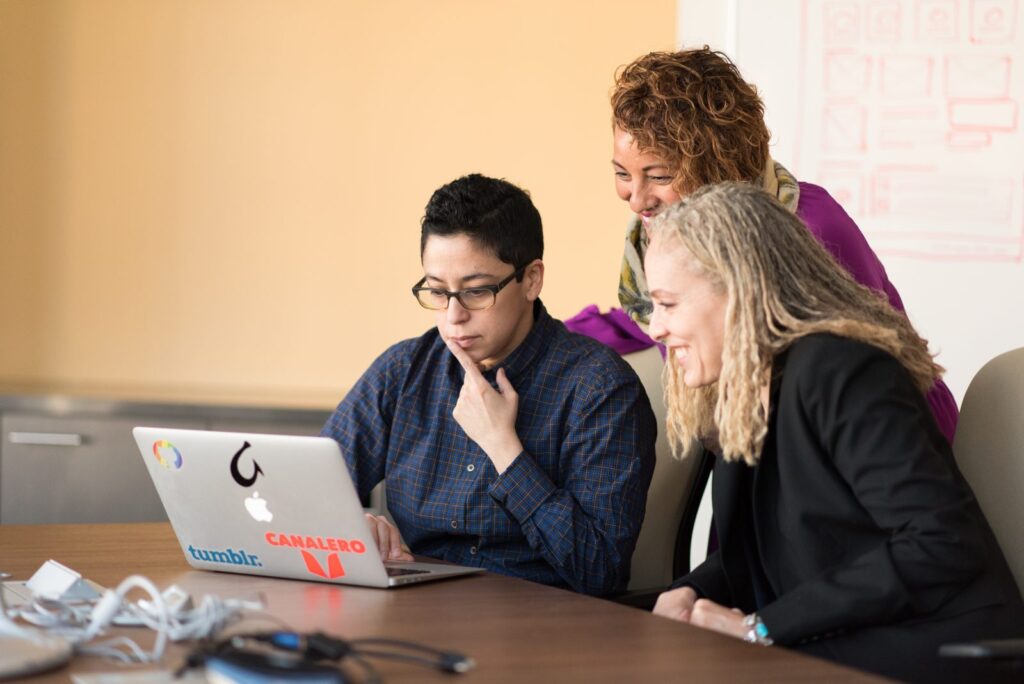 Make content search engine friendly (on-page SEO)
These on-page factors can also impact how users understand your pages as well. You can categorise on-page elements in the following ways:
Title Tag
Title tags are what appears as the blue text in Google Search results. See an example here:
Google places an increased interest in title tags in their ranking factors, so it's important to create a unique and relevant title tag for each page that includes your target keyword for the page and your charity name at the end.
Use your target keyword as close to the beginning of the title tag as possible, include your charity's name at the end, and try to keep the title tag within 55 to 60 characters.
Try to get in the mindset of your users and think about what their intent is when drafting your title tag. Do you want users to donate or sign up to your email newsletter? Use those keywords and call to actions in your title tags to match their search intent.
Meta Description
Meta descriptions are the text that appears under the title tag (blue clickable text) in the search results. They don't affect search engine rankings, but a meta description with a clear description and call to action will lead to higher click-through rates to your website, which will have a positive impact on your organic search engine rankings.
Each of your pages should have a unique meta description that includes relevant information for what the user can expect to find on the page and a call-to-action at the end to encourage the user to click.
Headings
The title and subheadings of your content are a useful guide to search engines about your content. When you use keywords in your article's headings, it makes it easy for search engines to understand which keywords are the most important in the article.
If you're writing for a specific keyword, include it in a heading to show that it's a main subject of your webpage. Deliberate headings will not only organise your content but also communicate the value of your piece to search engines.
Try to emulate the page's unique target keyword in the heading and then use subheadings to support the structure of the page. Make sure these headings —your primary heading at the top of the page should be an h1 tag and supportive subheadings should be h2 or h3 tags.
Alt Text
Google can't see images, so explain what an image is about by using descriptive alternative text, or ALT text.
Alt text appears when someone is unable to see the picture or they are using site readers for accessibility purposes.
Alt text also help search engines on what the image includes or represents, so it is important to add relevant phrases and keywords as alt text to images to increase your page's relevancy.
Internal Linking
Find opportunities throughout your content to link to other pages to help users discover new content on your site and to prove relevancy to Google. For example, if you have a blog post recap of a campaign you're running, use text in that section to link back to the campaign overview page or to promote your next campaign. The text you use to link to the page is anchor text.
Anchor Text
Anchor text refers to the specific words that link to another page.
Search engines use anchor text to see if the website content matches what the link suggests the page will be about. The anchor text is then used to understand how relevant the content is to someone's search.
To write effective anchor text, follow these tips:
Use accurate and descriptive text
Be as concise as possible
Use four to six as the anchor text in a sentence, instead of linking an entire sentence
Use anchor text for both external links outside of your website, and for internal links within your website
Don't use generic calls to action, such as "read more" or "click here"
Build links back your site
When Google is trying to figure out what webpages are most relevant to someone's search term, relevance on its own is not enough; it's quite easy to optimise your pages for relevance, so what else do they look at? Authority is another big area that they try to assess and there are lots you can do to show authority. One of the main points here is the number and quality of other websites that link to your charity's website.
Gaining links to your charity's website from external website with good search authority is an important part of SEO that can help you rank highly in organic search results, so it should be a key part of SEO strategy for nonprofits.
A great way of gaining good quality links back to your website is to ask news websites to add a link to your charity's website whenever you get mentioned in a news article on their website.
You can also ask for links from the websites of your corporate partners and other supporters. There is a good chance that they will showcase their corporate social responsibility (CSR) activity somewhere on their website, so you can ask them to add a link back to your website too.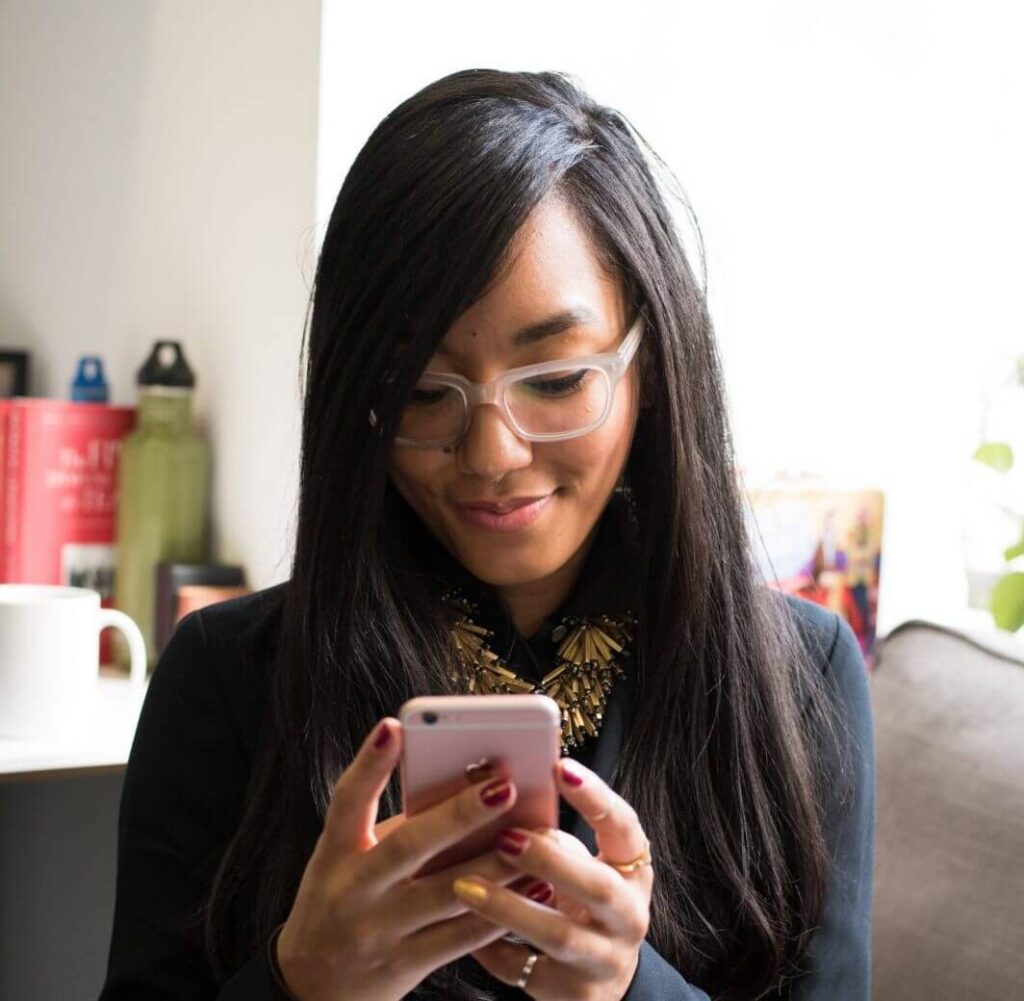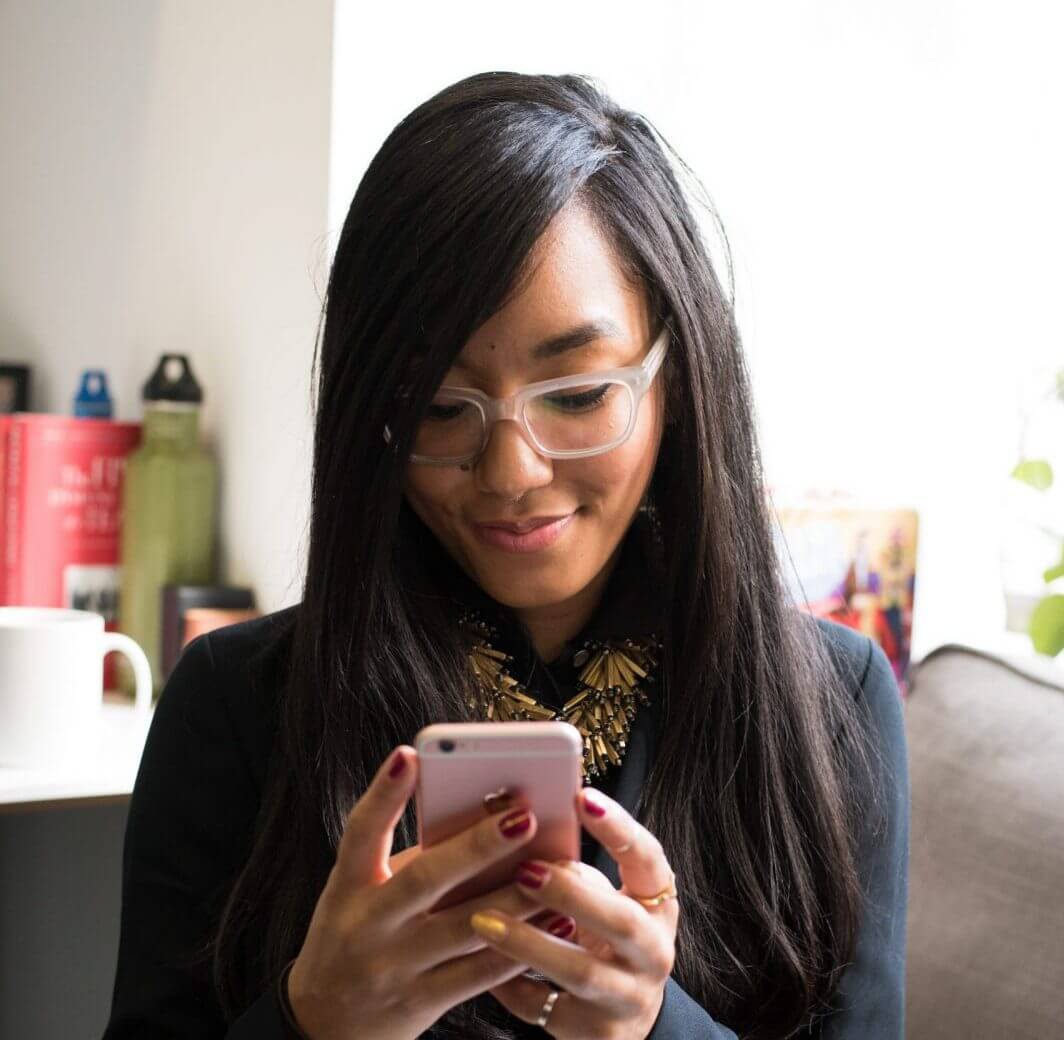 Optimise for mobile devices
Google released a significant new ranking algorithm that favours sites which are mobile friendly, to reflect the fact that mobile became the most popular way to browse the internet.
Google's Mobile Friendly test is a free SEO tool for charities to see how well your site runs on mobile devices. As an added benefit, the mobile friendly test also tells you what part of your website need fixing to perform better on mobiles.
You might want to take a look at Google PageSpeed Insights, which checks how your pages work on mobile devices (and desktops) and also lists the specific elements that need fixing with how to fix them.

Fix broken links
404 errors occur when you have missing pages on your website. Broken links and 404 errors can be damaging to your ranking, as Google sees this as a sig that your website is not being looked after or updated properly.
404s issues often happen if you change the URL of specific pages on your site, or if your URLs are auto-populated using certain fields that change.
As an example, you might have articles with a url like empower.agency/fundraising/donate. If you change the url path from 'fundraising/donate' to 'donate', it will change the url for your pages with that path.
If your website does have broken links, then you should redirect those broken links to correct page. In the instance, you'd want to redirect any articles with that path to a new URL that works correctly.
Sign up to Google Search Console
Google Analytics is a free tool that provides information on how visitors find and interact with your site. But at first it doesn't tell you much data about what exact search terms people are using to find your website.
To help with this Google launched Google Search Console, a free product from Google that provides data and analytics on how Google sees your website and any errors it finds.
From an SEO perspective, you'll be able to review what keywords people are using to find your site. Are the keywords what you'd expected?
For each keyword, you can check out how long people stayed on your website. This is a good sign of how relevant they thought it was. You can also see what are the most popular pages on your site; this is where you get a feel for how people find your site through organic search.
Measure your SEO performance
In the long term, you need to know the areas where SEO has an impact on your charity's goals. Although increases in website traffic are good on the face of it, you want to measure more actionable data.
You need to know what is working when it comes to your website's goals and how users are converting, as well as understanding what is not working well, so you can improve your website.
Measuring the SEO performance of your charity's website doesn't have to be complicated. Here are some ideas of where to start.
Refer to the SEO goals that you have made for your charity
Track the proportion of traffic coming from search, using a tool like Google Analytics
Analyse your website traffic against the number of conversions you are achieving
Experiment with different content and different keywords
Overall, you'll want to keep measuring your website's SEO performance so you can learn from what works and do more ofthat type of SEO activity.
Sign up for Google Ads Grants for Nonprofits
One final tip – make sure you sign up for Google Ad Grants and set them up using this Google Ads checklist. They're only available to charities and will give you more real estate in search results.
Need help with your Google Ads Grant Management? Get in touch with Empower to see how we can help.
SEO for Charities: Conclusion
SEO for charities requires time and effort but is still worth it because of the benefits that it delivers. Use these SEO strategies for charities and get more website traffic and better organic search rankings.