At least twice a year the Empower team get together in-person for a day of fun. No laptops, no emails, no meetings, just good old fashioned face-to-face human socialising.
Bearing in mind we are a remote-first organisation and we have a lot of screen time, the main focus was for us to get outside and enjoy each other's company. We wanted to benefit from the beautiful weather, enjoy being outside connecting with nature and just enjoy having time to speak with each other about all things non-work related.
On our latest outing we met later than usual to give everyone a slightly more relaxed start to the day, and at 11am we sat down for a beautiful vegan brunch at Mother in Hackney Downs. One of the team who is on maternity leave also came along with their baby so we even got to meet the newest addition to our Empower family. What a way to start our day!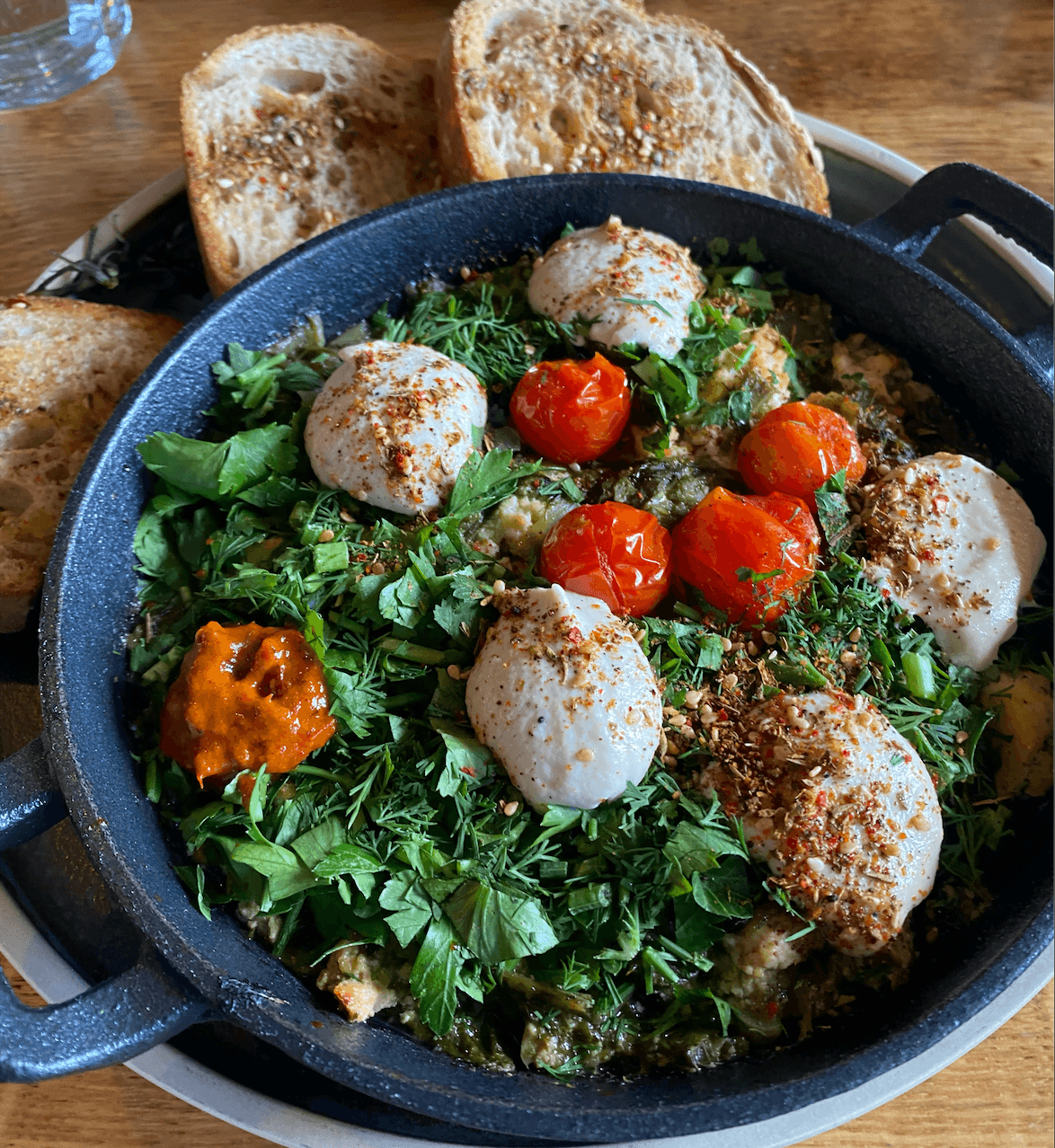 After filling our bellies with the most delicious vegan fare, we meandered across to Victoria Park. The summer outbreak of blue-green algae put a stop to our best-laid plans of pedaloing on the lake for the afternoon but we did not let that dampen our spirits. We hung out in the park, we chatted, we laughed, we drank coffee and ate cake and laughed some more. It was wonderful.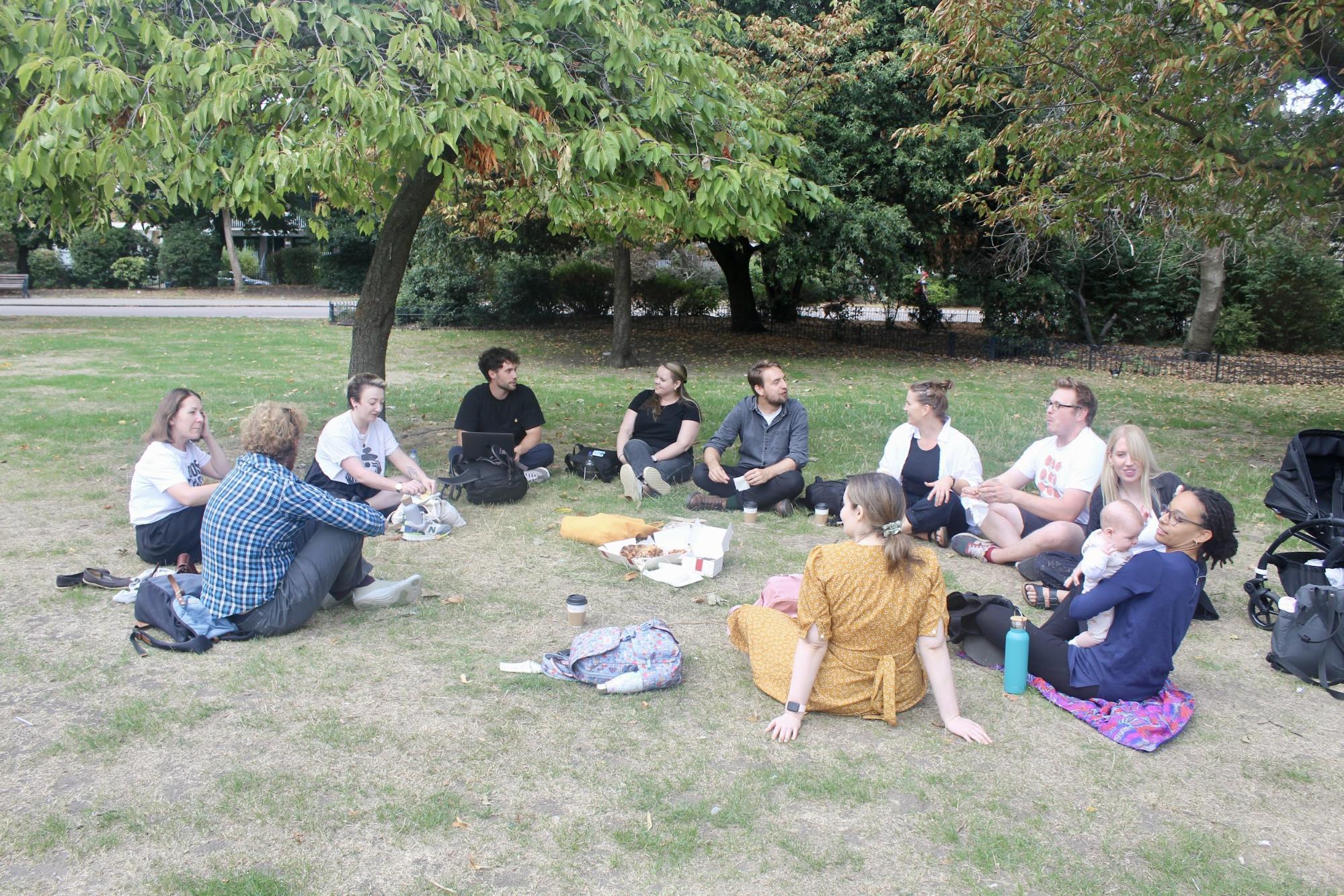 To top off an amazing day, we finished with an incredible foraging session and I think it's fair to say we saved the best until last.
We teamed up with the fabulous Made in Hackney, a plant-based community cookery school and charity, who organised a Wild Food Walk for us at Tower Hamlets Cemetery Park.
One of London's 'Magnificent Seven' Victorian Cemeteries, Tower Hamlets Cemetery Park was closed to burials in 1966 and is a nature reserve and heritage site in East London. Upon arrival we were greeted by wild food enthusiast, Ken Greenway, whose passion and dedication to his work is undeniable.
Ken (who also happens to be a 'Come Dine With Me' winner!) started off our session filling us in on the rich and fascinating history of the cemetery park and how it came to be under the care of the independent charity, 'The Friends Of Tower Hamlets Cemetery Park'. For the next two hours he imparted his deep knowledge and love for all things foraging as he took us around the grounds pointing out common place, every day plants on site that we were able to eat.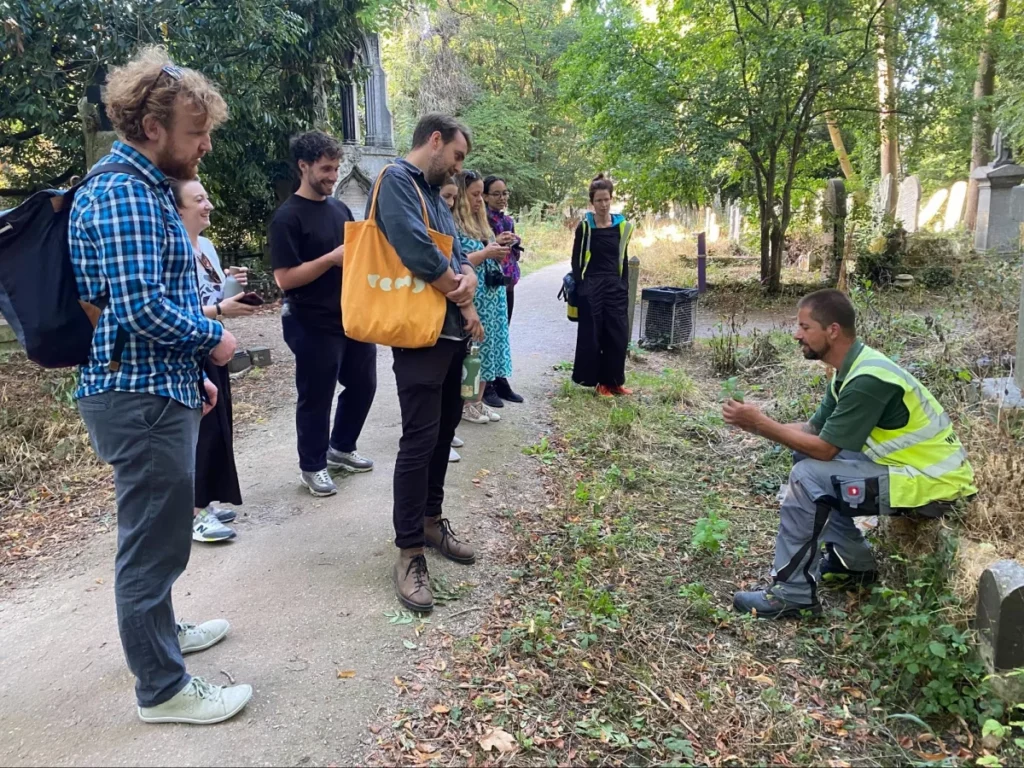 We learnt about what we could eat raw and what was better cooked, what might make us itch and what might make us euphoric. We learnt about plants we could stew for tea, grind for a coffee, chuck in a smoothie, sprinkle on a salad, crystalise or use to infuse. We were encouraged to try it all and even take some home for later if we fancied. And Ken shared some great recommendations for books, podcasts and apps if we wanted to learn more about it for ourselves.
We were blown away by the sheer range and abundance of plants that were right below our feet (sometimes quite literally!) that we hadn't even realised were edible. It makes me look at the carpet of dandelions in my garden in a completely different light!
See the three-cornered leek bulbs below – tiny delicious onions carpeting the woodland floor in one area.
If you are looking for something different, fun and engaging to do with your team that gets you outside and reconnecting with nature, we cannot recommend the Wild Food Walks organised through Made in Hackney highly enough. The sessions are available all year round and they are a great way to learn about the seasonal wild foods available to us all.
Not only will you be supporting the amazing work that the charity does (the proceeds from our class helped fund their service that delivers free plant-based meals to households struggling to access enough food), but you will get the chance to learn some new skills, broaden your horizons and spend two hours in the company of the wonderful Ken Greenway, which is one not to be missed. A win-win situation all round.
Our team days are so important to us – last Christmas we were cooking up a storm at Migrateful. The chance to connect – usually over food – away from work helps build trust, openness, friendships, and is just lots of fun!
Please note that should you wish to forage in the Cemetery Park outside of the organised classes you must apply for permission before doing so and more information about how to do that can be found here.